Well Kids, it's time to go back to our regularly scheduled fashion programming...
Starting with:
Dree Hemingway, model. And in addition to that she is great-granddaughter to little known, totally insignificant writer Earnest Hemingway. Heard of him? Didn't think so.
She is definitely one of those socialites whose mixture of good looks, waif-like frame, and family legacy creates this supernova of style and star-power.
I think she definitely prefers a structured, pulled together style with a strong dose of menswear influence.
Enjoy...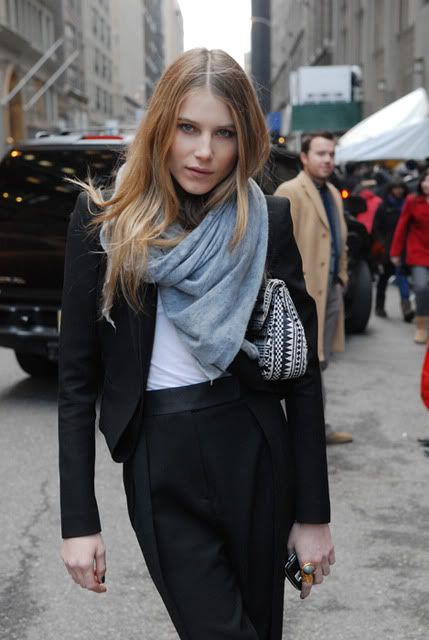 -Kimya