Hey folks, I'm embarrassed by lack of posting this week (I'll explain my dilemma of the week in a bit), but I'll make it up to you with a sweet list of things I recommend.
Burn Notice
I'm often perplexed by how little I watch this show, seeing as it:
1) Is completely badass.
2) Has Bruce Campbell as a regular
3) Is on ALL THE TIME
Seriously though, this show is so good I often hope that's what it's like to be a spy. I mean I doubt it really is, but I hope and pray that there are people out there who have lives like that.
Andrew Jackson Jihad - Candy Cigarettes and Capguns
Mitch used to listen to these guys all the time so I decided to listen to their discography. The problem is I'm still on the first album and love it too much to stop listening. So hilarious and morbid at the same time.
Having Triple A
Sometimes referred to as AAA, it's perfect for when you're driving through Lakewood and your car that was just in "the shop" two weeks ago decides that power steering is overrated. Did I mention that I don't actually have AAA myself?
Your local Soft-rock radio station
Contrary to popular belief, it does have more uses than just listening for school closings on a snow day. Go ahead and turn it on and ruin your indie cred when you realize how many songs they play that you know and how many you secretly love.
Which brings me to a game that Shotgun Mike and I created...
Find Michael McDonald
In the days before my car's power steering gave out, I was driving around with Shotgun Mike, who proceeded to flip around my radio until he found "Taking It To The Streets". Upon hearing the joyous cornography (My new word for things so corny they give overwhelming pleasure)I nearly crashed all over the Garden State Parkway. Yesterday, we put on some corny soft rock station and low behold the powerful falsetto rang through my car "CUS BABY THERRE AINT NO MOUNTAIN HIGH ENOOOOUUUGH". Basically, we just created a game we always win at, and now I want you to play.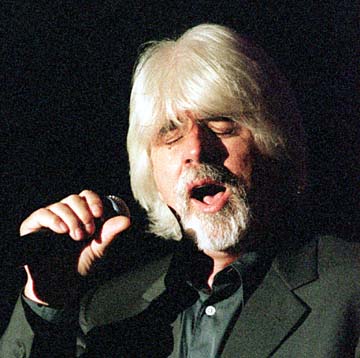 Found 'em.
THING THAT IS ON YOUTUBE OF THE WEEK THAT IS AWESOME OR SOMETHING I FORGET THIS TITLE:
I could have chosen many things this week, because there was a plethora of stuff I ran into, but I had to go with this piece of adorableness.